Brian Haughton's book about the folklore of ghosts and hauntings -
Lore of the Ghost

: The Origins of the Most Famous Ghost Stories Throughout the World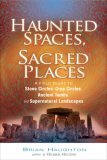 Mysteries and folklore of ancient places -
Haunted Spaces, Sacred Places: A Field Guide to Stone Circles, Crop Circles, Ancient Tombs, and Supernatural Landscapes<![if !vml]>

<![endif]>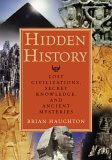 Mysteries from ancient Egypt, ancient Greece, prehistoric Britain
and beyond -
Hidden History, Lost Civilizations,
Secret Knowledge, And Ancient Mysteries




Mysterious People - Is a website containing unbelievable tales of the apparently paranormal. There are sections on Strange Powers, Psychics & Mediums, Occult Personalities, Poltergeist Stories, Feral Children, Weird People. Mysterious People includes articles on alleged psychic Nina Kulagina,the infamous spirit medium Florence Cook / Katie King, the reincarnation case of Patience Worth, so-called Psychic detective Gerard Croiset and many more.
Read an Introduction to Mysterious People and see an index of the articles here




More articles concerning claims of paranormal, unexplained and psychic abilities here

CostumeShaker is a Halloween Costumes shop based in Ireland with free delivery to the UK.




New York Funeral Home Florists Search and find the top most dental assistant schools from our website Click here if you need custom essays on mysterious people.